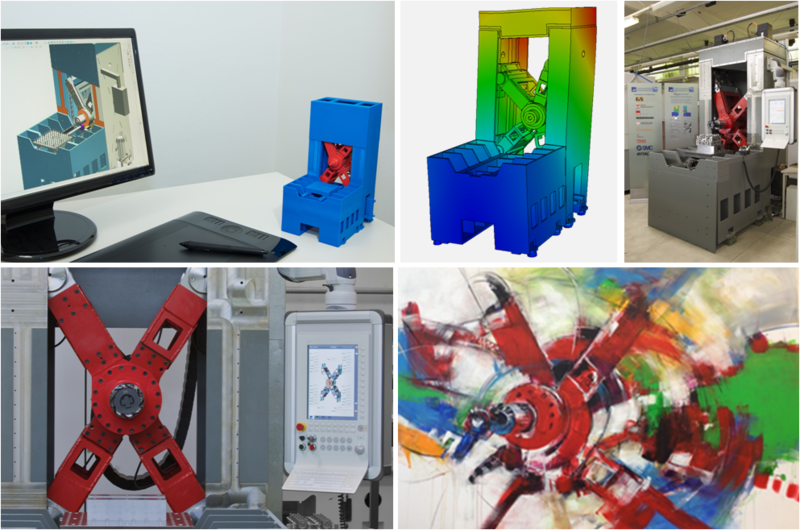 The Institute for Production Engineering and Photonic Technologies (IFT) is part of the Faculty of Mechanical Engineering and Industrial Management at the Vienna University of Technology. The IFT devotes itself to a wide range of manufacturing technology and machine tools with the areas of machining and laser assisted manufacturing.
In the development of innovative processes and the necessary machine technologies, the institute is regarded as one of the most important locations for research in manufacturing technology. Technology transfer through project partnership is an important concern of the IFT for securing the competitiveness of Austrian companies.
In addition to research activities in the classical fields of mechanical engineering, the IFT focuses on the development of production technology for current issues such as energy and resource efficiency, micro- to macroscopic scaling of processes and machines, high-performance machining and, above all, the integration of communication and information technologies.
On the one hand we investigate how classical manufacturing technologies can be transferred to new materials and applications, on the other hand we investigate the design of future factories and their equipment and information technology.
In close cooperation with project partners, the IFT develops a variety of manufacturing solutions in joint research projects and develops methods and processes for the production of tomorrow. 
The IFT offers scientific staff and students excellent conditions for theoretical and experimental research thanks to its extensive laboratory equipment and state-of-the-art equipment. This enables the development and application of a networked knowledge of processes, the machines and systems required for them, as well as production automation and accompanying quality control and assurance.  The knowledge gained from research is directly incorporated into teaching, resulting in a practice-oriented design of the course contents and providing students with a comprehensive, indepth education on the subject of production technology.